Couleur locale has been responsible for many hasty appreciations and local colour is not a fast colour           -Nobokov
Images make travelling special – a baguette tucked under an old man's arm in Paris, dining under the moon in a busy Moroccan souk, strolling in the orange scented streets of a Spanish town, playing with colour at a historical monument in India, and devouring cannelloni in a seaside village in Italy. That's the fun part!! 🙂
But there's also another side to travelling- factors like illnesses, traffic, pollution, conservative ideologies, or crowds which spoil our idyllic vision of fabled cities around the world. When we first visited Venice and Rome, we'd hoped for fairytale cities but we got traffic, pollution, and travel agents instead – let's just say we had to work HARD to find the magic in Venice.
That's not all. Despite being a keen purveyor of street food we couldn't quite get the bravado associated with gulping a snake's beating heart in Vietnam. The list of course, goes on. Nobokov is right – it's fun to acquaint oneself with local customs and traditions, but they aren't always the best!  We usually don't write too much about this sort of thing on social media but we wanted to share the stumbling blocks one encounters while travelling too since we're always focussing on the fun stuff 🙂 Here are the 5 things we've discovered on our travels that annoy the heck out of us:
Touts and vendors in Morocco and Egypt

If you've been to touristy cities in Morocco or Egypt, you will know this. Sellers hound tourists. One way of harassing tourists that is popular in Marrakech is when vendors thrust their wares in tourists' hands and then demand money for them. They insist they have to sell the items to you because you 'touched' them. If you do not pay, expect swear words at the very least. Things escalate very quickly there, so it's best to give in. But aggressive vendors aren't the only problem! There are lots of conniving groups and individuals that devise scams to fool tourists in this area. Watch out for them when you visit.

We wrote about some scams we encounters and precautions you should take in our article on visiting Marrakech's souks.
Outrageous cost of living in Switzerland and Scandinavia

Now we've been to our fair share of affordable and expensive countries. And I know exactly why a pizza in London costs more than the exact same pizza in Siem Reap. The developed world has more amenities to offer to the average tourists, real estate prices are high, and labour costs a lot more. Despite this, there are some countries in the world which are just too expensive – expensive enough to dampen the fun of travelling around in that country. Switzerland is one such country – it physically hurts me to pay €12 for a cold stodgy sandwich in a supermarket in the Swiss Alps.

Here are a couple of ways in which you can cut down costs in these areas:

Rent a reasonable chalet in Switzerland instead of staying in a traditional hotel.
Choose a road trip in Bavaria instead of the Swiss Alps. It's as scenic but costs half as much.
Choose an all-inclusive cruise in Norway instead of exploring individual cities by train or car and eating out at every meal.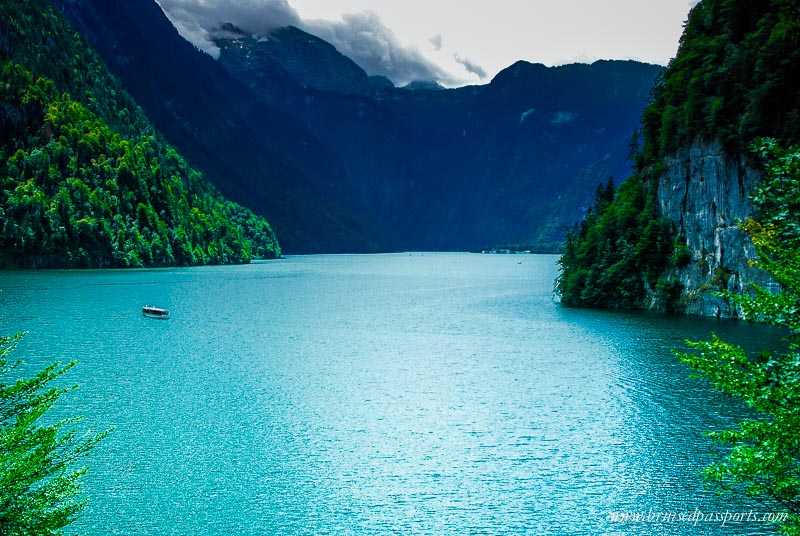 Casual Sexism in India and Fiji

I think it's no secret – as I've said before, Vid and I are vociferous feminists. And we think everyone should be. It's the twenty first century – shouldn't equality between sexes be the norm?

Unfortunately it isn't. And this riles us. We get REALLY irked when we encounter sexist practices engrained in daily life while travelling in countries such as India and Fiji (the list of countries doesn't end there!). Casual subjugation is evident in the locals' way of life in both countries. For example – men sit in first row and women in the second row during the sacred Kava ceremony in Fiji. Similarly in many parts of India, it's considered the woman's duty to cook and tend to the family. Even the most educated families hanker for boys to be born in the family and the rate of female foeticide is very high, especially in rural areas. A lot of women don't have the independence of choosing careers, dating people of their choice, mingling with men, or expressing opinions in public gatherings.

We end up having a lot of heated debates every time we encounter casual or regimented sexism while travelling – we're hoping we've converted a few people along the way. Go equality 🙂
Here's another way you can address this issue while travelling – just educate, as much and as frequently, as you can
Conservative temple notices in Bali, Indonesia
Now you know just how much we love Bali. Ubud is our second home and we spend entire months living there and working on Bruised Passports. However daily life on the island is steeped in religious practices that promote inequality.
You will find deeply patriarchal notices adorning most temple gates in Bali. We're all for respecting cultural idiosyncrasies and despite being atheists, we love visiting religious sites when we travel (purely out of anthropological curiosity!). However you will find notices prohibiting women on their period from entering temples because they are 'unclean'- the stigmatisation of bodily fluids really annoys both of us. It takes sexism to a whole new level!!
Personal Stumbles Along The Way
We get a lot of comments on our social media posts about how perfect our life is. As we've said multiple times in the past, that's not true. We have ups and downs like everyone else but we always choose to look at the light at the end of the tunnel. We're both just glass half-full kinda people 🙂
Take for instance the month of January 2017. We had decided to spend 2-3 months working in Bali and we were super excited about it because we love living in Bali. But on this particular trip, things were just not meant to work out. I had an asthma attack within days of getting to Bali. But it didn't stop there. Something about the intense humidity in Bali at this time of year made me really unwell. Despite visits to the local pharmacy and hospital, we just couldn't get my asthma under control. After 4 weeks of struggling, we finally decided to fly out of Bali much earlier than we anticipated. Re-scheduling tickets was VERY expensive and it saddened us to leave our second home so soon.
But what can one do? Sometimes things just don't go according to plan. And that's ok. These little niggles come and go. The important thing is to focus on surrounding oneself with people who love the living daylights out of you. And not to let this little stumbling blocks make you lose sight of the bigger picture 🙂
That's it – 5 of our top travel annoyances! Want to know the best thing about encountering these annoying traits while travelling? Each of them give you an amazing perspective on life – every time you see something you don't like, you can make a conscious effort to avoid replicating it in your own life. That's just one of the many ways in which travelling can educate you and hone each of us as individuals 🙂
What is the one annoying thing you've encountered on your travels? We'd love to know so do share with us 🙂